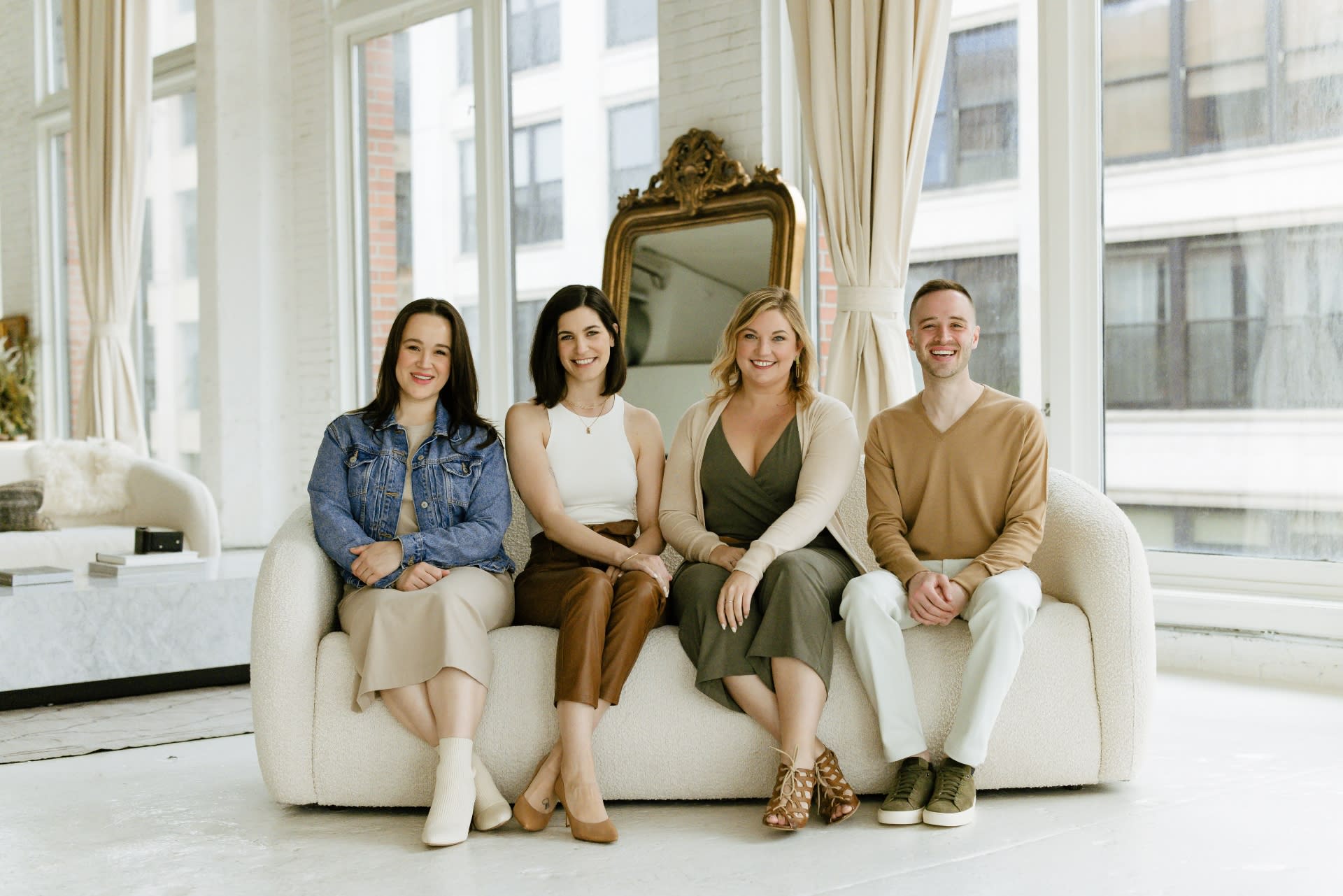 Megan Grochowiak, Nicole Sauer, Lynn Jarrick & Ed Grochowiak of Groho Group with @properties Inman Innovator Award Finalist

I am beyond thrilled to share some incredible news with all of you. The Groho Group, the team I am proud to be a part of, has been selected as a finalist for the prestigious Inman Innovator Award in the Top Agent or Team category. This esteemed recognition celebrates companies, individuals, and groundbreaking technology that revolutionizes the real estate industry, promoting productivity, efficiency, and transparency for all stakeholders. As I stand among the other finalists, I am deeply humbled and honored to be recognized as a visionary driving the future of our ever-evolving field.


The Inman Innovator Awards: A Legacy of Excellence
Since 1998, the Inman Innovator Awards have been shining a spotlight on the most forward-thinking pioneers in the real estate landscape. These awards serve as a beacon of excellence, celebrating those who dare to challenge the status quo and embrace innovative ideas that transform the way we operate.

To be named a finalist for this prestigious award is a testament to Groho Group with @properties and our unwavering dedication to pushing boundaries and seeking out cutting-edge solutions to benefit both our valued clients and the real estate community at large. We have always believed that embracing change and constantly seeking ways to improve is essential in a rapidly evolving industry. Megan Grochowiak Nicole Sauer and Lynn Jarrick have all helped position our team to be in this position.


A Personal Triumph: Embracing Innovation
This recognition is not just an acknowledgment of Groho Group with @properties and our accomplishments but a personal triumph as well. As a member of this exceptional team, I have been privileged to be part of an environment that fosters creativity and encourages us to turn big ideas into reality. This nomination reaffirms that our commitment to delivering exceptional service and innovative solutions is making a significant impact. Rick Sobin, our managing broker with @properties has been instrumental in supporting and developing our team.

I am truly honored to be recognized as a finalist for an Inman Innovator Award alongside so many other brilliant visionaries and trailblazers. It's a testament to the power of collaboration, hard work, and a passion for driving change within our industry.


The Road to Innovation: A Shared Vision
Our journey to this point would not have been possible without the unwavering support and dedication of remarkable team at Groho Group with @properties. Together, we have pushed the boundaries of what's possible in real estate, constantly seeking new ways to elevate the client experience and redefine industry standards. I am so grateful for all of you.

It's a tremendous privilege to work with a group of like-minded individuals who share a common vision for the future of real estate. We continuously challenge each other to think beyond the conventional, embrace emerging technologies, and create memorable experiences for our clients. Megan Grochowiak, Nicole Sauer and Lynn Jarrick thank you for helping me grow continuously as a professional and person.


The Future Awaits: Celebrating Innovation
As we anticipate the final announcement of the Inman Innovator Award winners, I can't help but feel immense gratitude for this incredible recognition. It fuels our passion for progress and innovation, propelling us forward on this exciting journey of growth and transformation.

No matter the final outcome, we will continue to celebrate the power of innovation and remain committed to providing unparalleled service to our clients and industry partners. Together, we will shape the future of the residential real estate landscape, embracing change, and turning dreams into reality.

Being named a finalist for the Inman Innovator Award is a moment of pride, joy, and immense gratitude. It acknowledges Groho Group with @properties dedication to innovation and its relentless pursuit of excellence. As I stand alongside my visionary colleagues, I feel a renewed sense of purpose to keep pushing boundaries and driving positive change within our industry.

To everyone who has been a part of our journey, thank you for your unwavering support and commitment. It is through collaboration and shared vision that we continue to make a difference in the lives of our clients and shape the future of the residential real estate industry. Kevin Van Eck & Amy Corr the training afforded to our team from @properties has helped us reach this level. Thank you for all that you do. Thaddeus Wong & Mike Golden thank you for creating @properties and seeking innovation as a mission for your agents. We are fortunate to be part of this company.

Here's to the power of innovation, and to a future filled with endless possibilities and transformative achievements. Let's celebrate this moment together, and may our passion for progress continue to guide us on this remarkable journey.